arlez80.net
About me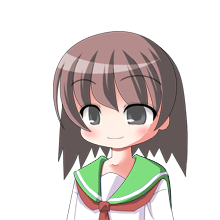 きのもと 結衣 (KINOMOTO Yui), Software Engineer.
SNS
Projects
リストにないものは、私のBitbucketも見てみてください。ゲームはピコぽりごんに置いています。 / Check it out my Bitbucket. and I put game on the Pico Polygon.
Web Tools
Library for Godot Engine
実際に動いているところは、Youtubeに投稿した動画をご覧ください。 / You can watch videos on the Youtube.
Library for Haxe
Library for Lua
Hardware
ラズパイラジコン戦車 / Raspberry Pi RC Tank
etc...
カスタムロボのカスタマイズ画面からカスタマイズを特定し、試合を切り出して1本の動画にするツール / A tool for detection customize and cropping battles from Custom Robo screen capture
あすか120%スペシャルの動画から、自動的に試合を切り出して1本の動画にするツール / A tool for crop all matches from Asuka 120% video
Google Apps ScriptでSlackの発言を記録したり反応するボット / Slack bot on Google Apps Script
SMFからAudiosauna用のデータに変換するツール / A convert tool for Audiosauna from SMF
Discordの翻訳bot (Custom Robo Discordで稼働中) / Translation bot for Discord (It's working on the Custom Robo Discord)
Google Apps Scriptでメールの中身で通知だすボット / Mail alert bots on Google Apps Script
玄関受付アプリ / Reception Desk App
その他多数 / etc...
Games
ピコぽりごん